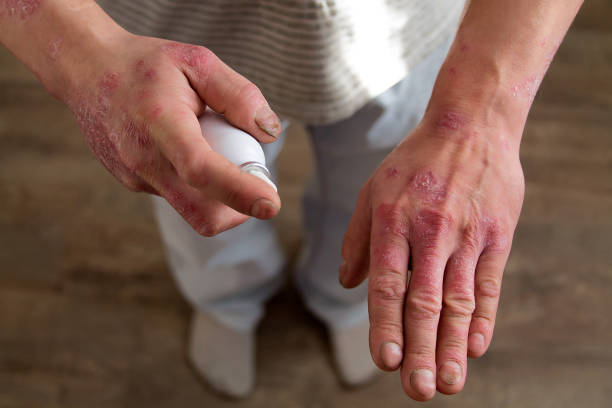 With severe skin irritation, simply relieving pain is not enough. Adults need to support their skin's natural renewal processes.
Unlike temporary pain relief, Shingular soothes and renews the skin for lasting benefits.
Shingular soothes the skin.
It's no exaggeration to say that, when older adults get Shingles, it puts an end to life as they know it. The mind simply can't escape the severity of the pain. Living is reduced to an ongoing torment of fiery, itching, stabbing shocks of pain.
Shingular's unique patented formulation provides soothing effective relief.*
Spray-on - Spray Shingular directly on the affected area, so you don't have to rub a topical cream on your blisters.
Soothing - The unique formulation in Shingular calms and cools the skin creating a soothing sensation.
Targeted Direct Relief - Spray Shingular directly on the site where the pain is active, bringing instant relief. Oral solutions have to be metabolized by the body before relief can occur.
360-degree suspension delivery system - Rashes and blisters often erupt in difficult to reach places—under an arm or down the center of the back, for instance. Shingular utilizes a patent-pending suspension delivery system that lets you turn the product 360 degrees so the spray can reach any affected area.
Shingular renews the skin.
Shingular delivers our patented formulation with an absorbable topical glutathione that supports the skin's natural renewal processes.
Glutathione (GSH) - Shingular's patented formulation supplies glutathione in its reduced GSH form. Unlike other forms of glutathione, which are already oxidized, the GSH in Shingular is a powerful intracellular super antioxidant that binds to and stabilizes free radicals.
Supports Rapid Skin Renewal - When suffering with severe skin irritation, the skin's stores of glutathione can deplete and skin cells no longer have enough glutathione to repair itself. By restoring the skin's glutathione, Shingular accelerates skin restoration.
Stable - Glutathione's notoriously unstable molecular structure is what makes it such an effective super antioxidant, but it's also difficult to store. Shingular's patented delivery mechanism stabilizes GSH in a liposomal suspension.
Absorbable - Shingular's patented GSH formulation increases glutathione levels in the skin, giving an older adult the natural skin renewal potential of a younger person.